If you would like to be inspired there are two Christmas workshops / crops going on.
First, at Scrapbook Heaven. It started today and its never too late to join in the fun.
Create something fun for Christmas (decorations and gifts) that you will be proud to give or enjoy yourself through the Holiday season!
When: 11-13-08 to 11-24-08
Where:
Scrapbook Heaven Crop thread
Prizes: one for projects completed and one for the chattiest of the participants
Second, 12 days Christmas Workshop at Bad Girls.
There are awesome FREE classes/workshops (there's 22 in all!), challenges, fun and games, drop by the
Bad Girls
message boards between the 14th and 23rd of November.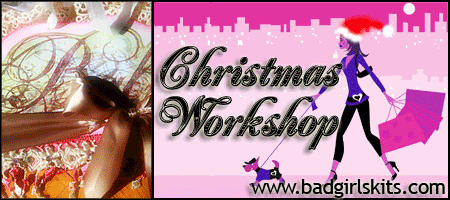 These will surely make you ready for christmas cheers!
Have a nice day!